Mom Cries After Seeing Baby's Face for the First Time. What hides underneath brings them to tears
It doesn't matter if a baby is smiling, laughing, crying, or frowning, seeing its face somehow lifts our spirits, most especially for the parents. But what if you can barely see the baby's face because of a massive sack of flesh hanging in front of it?
Newborn baby Zakary has a condition known as encephaloceles. It is characterized by a sac-like protrusion of the brain and the membranes that cover it due to an unlikely opening in the skull.
It is an extremely rare condition occurring only in odds of 1 in every 12,200 births in the US according to government health agency CDC.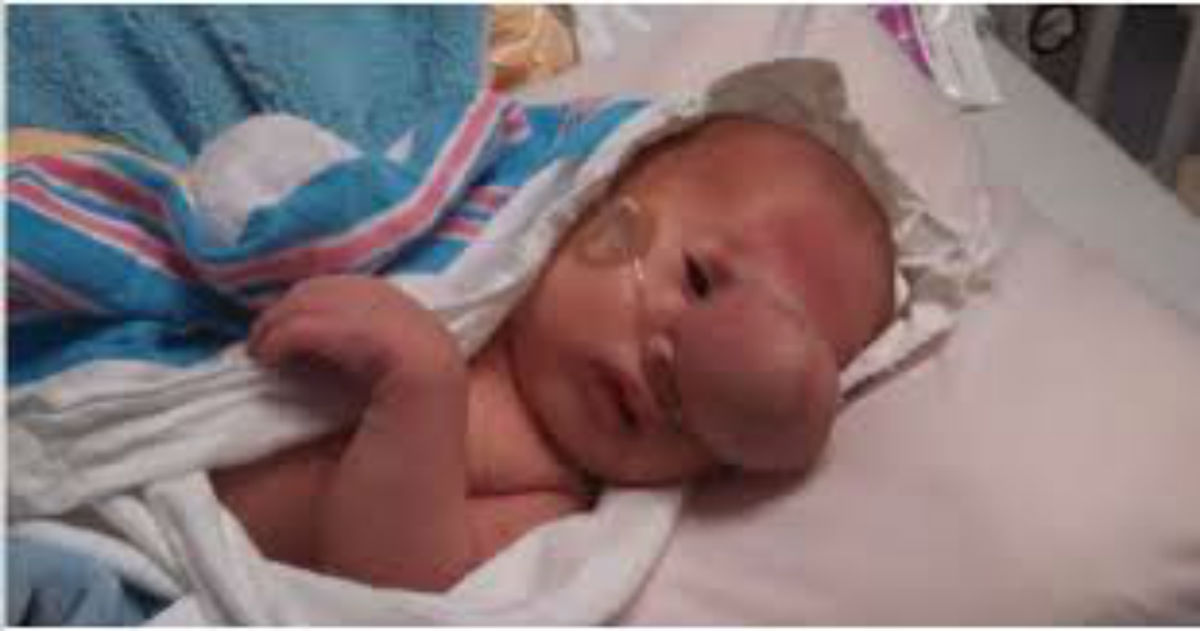 Needless to say, his mom Valeka Riegel was shocked seeing her baby for the first time. She couldn't even see his eyes. The sack extends from right between the eyes hanging downwards covering almost the entire face. Only the mouth seems to be the least obstructed.
Despite the fact that the ultrasound already forewarned them of their baby's condition, actually seeing Zakary with such a burden on his face is still simply heartbreaking.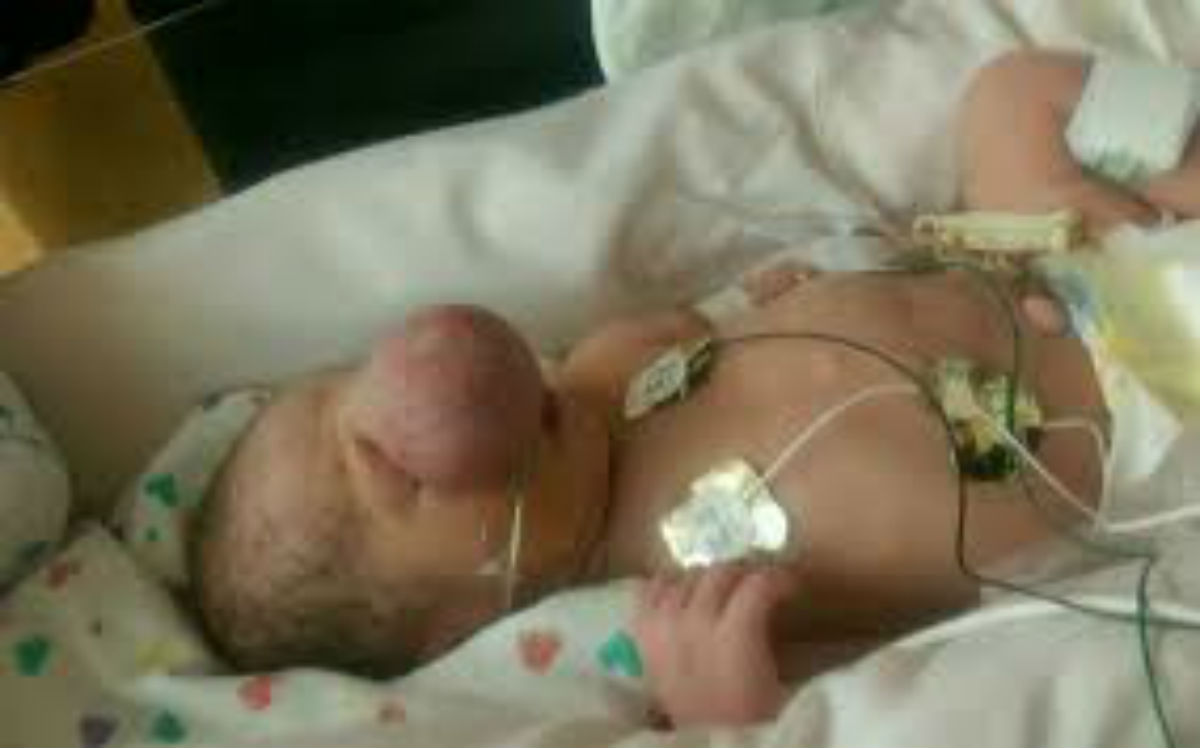 "There was only a large protrusion, and tiny little lips – no eyes, no nose, no eyelashes," Valeka told Faith Tap.
However disturbing Zakary's condition appears, it's not especially harmful. Aside from the fact that the baby could barely see, breath through his nose, and eat freely because of the protrusion, he is generally healthy.
Zakary was scheduled for an operation in a children's hospital in Cincinnati where he was transferred to shortly after birth. The surgery isn't as simple as you may think. It's not simply cutting off the protrusion. The opening of the skull is a birth defect occurring in the early part of pregnancy. So parts of the developing brain enter the hole and out into the sack.
The solution would be retracting the parts of the brain back into the skull remove the empty flesh sack, and close the hole. Easy as it may sound, the team which performed surgery on Zakary comprised of 22 doctors.
The operation was long, but it was successful. When his mom saw what a handsome baby Zakary was under that bag, Valeka just couldn't help but break into tears.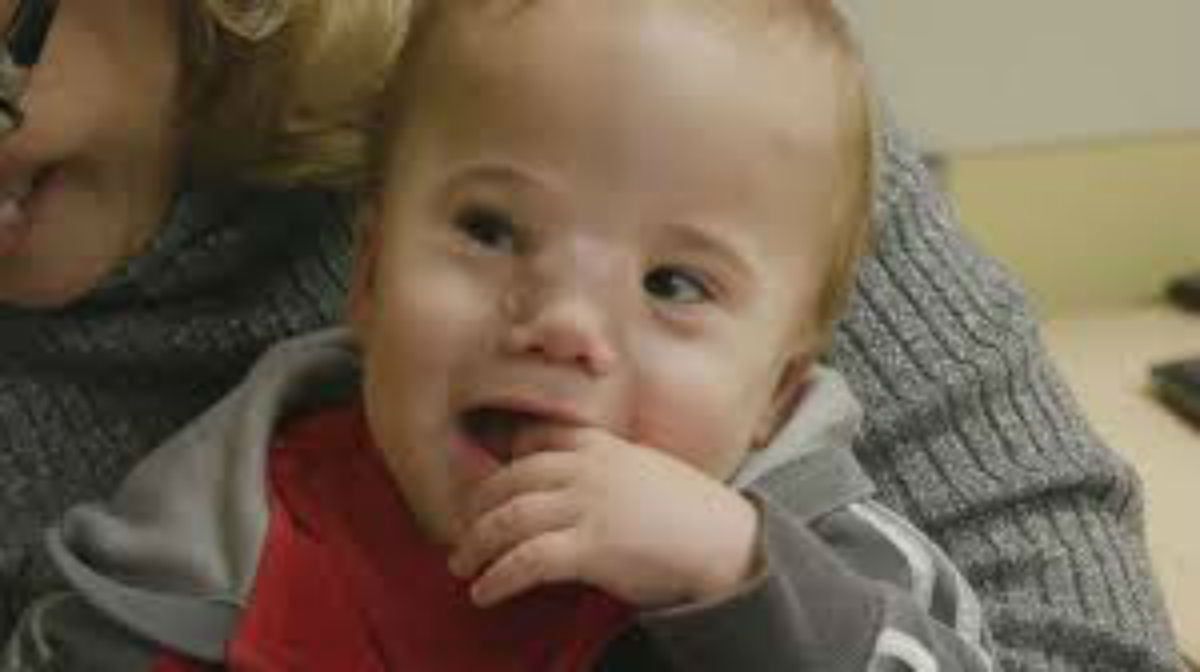 "I just cried because I didn't know he had such beautiful long eyelashes and big brown eyes. They were perfect on both sides." Valeka exclaimed.
Mom also told reporters that even baby Zakary himself couldn't believe it. "The first couple of days, he kept swatting at his face, like 'Wait for a second, I do not see it; I'm not feeling it."
Thanks to the 22 doctors who made this possible. Let us celebrate with them on this victory. Now baby Zakary could clearly see in full view how exciting and beautiful the world he is about to venture.
If you loved this story, we would love to hear from you 🙂
GOD BLESS YOU!