The Inventor of a Water-Powered Car That Died In A Restaurant Yelling 'THEY …
Stanley Meyer (Stanley Allen Meyer) was born August 24, 1940, and was one of two twin boys. His twin brother is Stephen Meyer.
Meyer was born and lived on Columbus' East Side before moving to Grandview Heights, where he finished high school.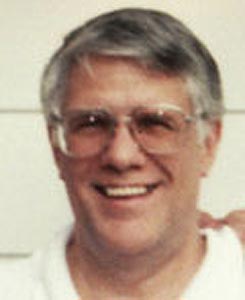 He briefly attended Ohio State University and joined the military.
"We were always building something," Stephen Meyer recalled of their youth. "We went out and created our toys."
At 6 feet 3 and with a booming voice, Stanley Meyer was charismatic and persuasive, equally conversant with physicists and bricklayers.
He was also eccentric. His favorite phrase was "Praise the Lord and pass the ammunition," friends said.
He once called Grove City police to his home and laboratory on Broadway to report a suspicious package. The Columbus bomb squad detonated the parcel, only to discover it was equipment that he had ordered.
Patents…
He was the author of various patents in oceanography, cardiac monitoring and banking systems of validation (42 in all including 10 in Canada).
At the beginning of 1989, it appears Meyer may have received preferential treatment at the patent office: some of his patents were accepted in 1993.
The majority of Meyers patents form part of section 101, where the agreement for the patent to be issued is dependent on a successful demonstration.
The patents of Meyer were dispatched in only 8 months, which is a very short time. It proves to some degree that the patent office thought Meyers' technology was significant, given that approximately 200,000 patent applications were queued at that point in time.
The mass production of a water-powered car would totally revolutionize the world, not only would it make the whole planet a lot greener, it would spark the end of the oil industries reign, and they just won't let this happen.
The companies who provide earth with most of its power, coal, oil, gas and electricity are among some of the biggest and most powerful on the planet, their influence should not be understated.
The vast amounts of money they make each years means that it is all too easy for them to lobby the government, meaning they have great influence when it comes to laws and other important decisions, this sounds like an industry that you wouldn't want to mess with.